Wellness
Wellness
Programme description
Wellness as the way of life has become increasingly prominent today, as people are becoming more and more aware of the importance of a healthy way of life, healthy food and the importance of everyday physical activity.
The knowledge gained through the study will qualify you to provide counselling services for clients that are concerned about their lifestyle and who have many questions regarding the loss of weight, stress management, physical fitness and healthy food. As the operations manager in the wellness business you will be employable in different fields. As the managers of wellness activities, planners of new wellness products and services, the counsellors in wellness, sports coaches, fitness instructors, assistants in health care centres and elder care homes, as well as rehabilitation specialists.
As wellness coaches you will help people in health care problems, in giving up bad habits and permanently change their lifestyle for the better. And people will appreciate that. You will also be employable in tourist business companies. As appreciated professionals in healthy lifestyle, you will have excellent opportunities to build your own career and find your own business path.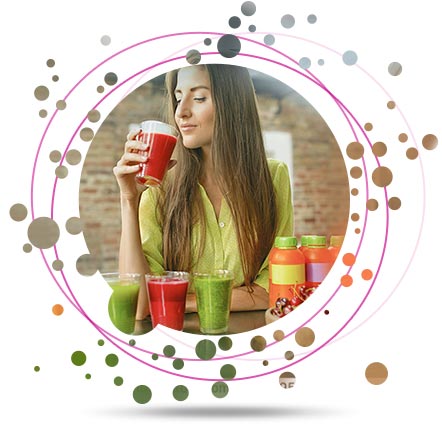 Curriculum
| | |
| --- | --- |
| COMMUNICATION | (15 ECTS) |
| Business communication and management |   |
| Professional terminology in first foreign language (English) |   |
| Professional terminology in second foreign language (German) |   |
| ECONOMICS AND BUSINESS | (20 ECTS) |
| Economics and entrepreneurship |   |
| Professional informatics with statistics |   |
| Legal regulation |   |
| MARKETING AND TOURISM | (20 ECTS) |
| Marketing of services |   |
| Introduction to tourism and destination management |   |
| WELLNESS | (28 ECTS) |
| Wellness and wellness activity |   |
| Management of wellness centres |   |
| Designing and marketing of wellness products |   |
MOVING, PHYSICAL ACTIVITIES
 
Exercise basics and physical activities
 
Sports animation and personal trainership
 
or
 
HEALTHY DIET
 
Healthy nutrition basics
 
Culinary approach to vitality
 
PRACTICAL TRAINING
 
Includes parts of all selected modules
 
ELECTIVE SUBJECT
DIPLOMA WORK
(5 ECTS)
(5 ECTS)