Informatics
Informatics
Programme description
B2 Higher Vocational School will make you become a highly employable and well-paid IT employee and. The study programme is suitable for students:
who want to advance their career,
who want to gain a deeper insight into IT technologies,
who, despite having different education qualifications, want to enter the world of IT,
who want to upgrade their knowledge of informatics.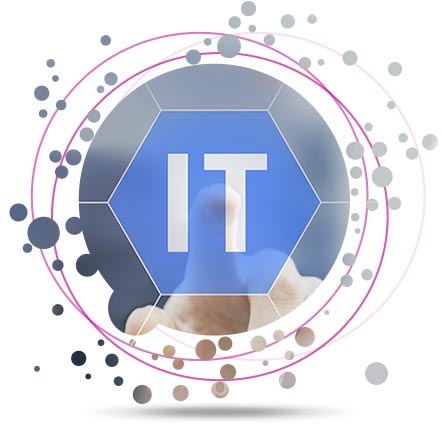 Why become an Informatics Engineer?
You will acquire additional knowledge and skills needed for interesting IT projects,
You will be qualified to introduce innovations and developments in the field of ICT,
You will be able to advise and provide technical support to ICT users,
Because Informatics Engineer jobs are one of the most in-demand jobs in Slovenia as well as abroad,
Well-paid IT staff have on average 30 to 40% higher salaries than their less educated counterparts.
As regards the IT, there is no time to lose! Companies are constantly looking for the employees who follow the trends and have a thorough up-to-date knowledge.
Curriculum
COMMUNICATION IN TECHNICS
(20 ECTS)
Professional terminology in a foreign language
 
Business communication and management
 
Computer and information science
 
SETTING UP AND
CONFIGURATION OF NETWORKS

(22 ECTS)
Operation systems I
 
Basics of the structure and working of computer systems
 
Computer communications and networks I
 
CODING OF PROGRAMMES 
(18 ECTS)
Programming I
 
Databases I
 
BASICS OF ECONOMY
(8 ECTS)
Company economics 
 
DEVELOPMENT OF PROGRAMME APPLICATIONS
(14 ECTS)
Programming II
 
Development of programme applications
 
DESIGNING AND DEVELOPMENT OF  
INFORMATION SYSTEMS

(14 ECTS)
Databases II
 
Information systems
 
SYSTEM ADMINISTRATION
(14 ECTS)
Maintenance of computer software systems
 
Operation systems II
 
PRACTICAL TRAINING
 
Includes parts of all selected modules
 
ELECTIVE SUBJECT
DIPLOMA WORK
(5 KT)
(5 KT)